Allow us to introduce ourselves 
As the leading Swiss organisation for children's aid, created in 1960, the Terre des hommes foundation is committed to protecting children's lives and their rights, and improving their well-being. We aim to do so through innovative programmes focused on health, migration and access to justice, specially designed to have both short- and long-term impacts.  
For more than 60 years, we have been working in difficult situations, in countries at war, regions devastated by natural disasters, and places where poverty and malnutrition force millions of children and their families to migrate elsewhere. We provide direct and indirect support to millions of children, their families and communities in around thirty countries every year. Take at look at our vision, mission and values.   
Mission
In order to protect children and their future, we are committed to fostering sustainable change to protect their rights and well-being. Our protection mission is articulated in 3 concrete commitments.
Defending children's rights
We advocate for the rights of children worldwide and ensure their well-being and the effective implementation of their rights as defined in the UN Convention on the Rights of the Child and other human rights instruments.
Listening to and involving children
We support children in expressing their needs and interests and encourage them to participate actively in their communities to promote their empowerment.
Vital protection with our core programmes
We focus our efforts on protecting the lives of children in fragile contexts as well as in more stable environments. We are developing three flagship programmes that have a strong impact on their lives: for children's health, for migrating children and for chilldren's access to justice.
Where are we members?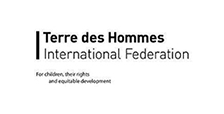 Terre des Hommes International Federation
The Terre des Hommes International Federation, of which the Terre des hommes Foundation is a member, brings together the sister organisations in Switzerland and in other countries. This movement carries their voice at the international and European levels and to the United Nations.
Go to TDHIF federation website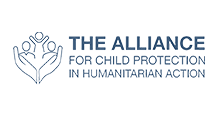 The Alliance
The Child Protection in Humanitarian Action Alliance is a global inter-agency group. Through this alliance, we set standards and provide technical support to ensure that measures to protect children from abuse and exploitation are effective and of high quality.
Go to the Alliance website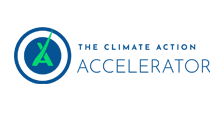 Climate action accelerator
The Terre des hommes Foundation, in partnership with Climate Action Accelerator, is committed to accelerating climate action across its humanitarian operations by taking concrete steps.
Go to Climate action accelerator website