Key figures
children are victims of child labour in the world
families in Bangladesh will be supported with cash assistance in 2021 and 2022
stories of children engaged in the worst forms of child labour are developed 
The child-centred action-research project CLARISSA analyses key drivers of the worst forms of child labour and develops innovative solutions to prevent them.
Worldwide, 152 million children are victims of child labour; almost half of them, 73 million, work in dangerous conditions. Our aim is to co-develop, with children and families, context-appropriate solutions for children to avoid engagement in hazardous exploitative forms of labour.
This approach combines evidence gathering and learning from action. The key research themes are innovation in social protection, positive family dynamics and social norms, revealing and reducing harm in supply chains, as well as child participation.
Children advocate for their rights
Children will be part of child clubs that link with government bodies, the International Labour Organisation (ILO), companies and global forums where they can speak up, inform on the experiences of children in hazardous labour situations and propose solutions.
Cash assistance for children in exploitative work
In Bangladesh, Tdh supports 1500 families living in slums with children in situations of hazardous child labour, such as in the leather industry. They get cash assistance, are followed up by social workers and get the possibility to do vocational training. We also sensitise their communities on the worst forms of child labour and how to prevent it.
The aim of the project is to reduce the number of children working in exploitative conditions and to achieve this with the participation of the affected children.
Read more: clarissa.global
The CLARISSA consortium members are the Institute of Development Studies, Terre des hommes, ChildHope and the Consortium of Street Children. 
Supported by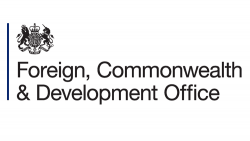 Foreign, Commonwealth & Development Office
The FCDO is a UK government department, supported by 11 public agencies and bodies. The FCDO promotes the interests of British citizens, protects the security of the UK, defends its values, and aims to reduce poverty and address global challenges with the UK's international partners.
Go to FCDO website