Our impact
visitors each year in our humanitarian FabLabs
of the visitors are young people
of our humanitarian FabLab visitors are female
What's a FabLab?
Coming from the contraction of Fabrication Laboratory, a FabLab is a physical space, where people can access a variety of numerical production tools. The concept was created by the Massachusetts Institute of Technology (MIT) in 2001 and is part of the global "Do it Yourself" movement with the philosophy of making instead of buying. In collaboration with the Global Humanitarian Lab (GHL), Terre des hommes (Tdh) implemented its first humanitarian FabLab for the refugee population in Greece in 2017. This pilot project was duplicated for children working in gold mines in Burkina Faso and for children affected by the conflict in Ukraine, as well as in other contexts.
Our objectives
The purpose of the FabLab is two-fold. On the one hand, it is designed to be a room full of advanced digital manufacturing technologies allowing the creation of projects. On the other hand, it represents an innovative non-formal education tool providing young people with practical digital skills while contributing to improve their resilience. The FabLab offers a collaborative open space for both refugees and the local community and provides users with the required initial knowledge and assistance for the creation of personal and participative projects. Workshops are offered regularly, allowing youth to enhance their creativity and to implement their own projects and designs. This promotes their protection, education, employability and entrepreneurship skills. Each humanitarian FabLab is adapted to the situation youth finds themselves in such as in: 
Ukraine
In December 2018, we established the first FabLab dedicated to children and youth affected by the conflict in Ukraine. With the aim to be sustainable, it was implemented in the East-Ukrainian National University "Volodymyr Dal" and is open to students, school groups and any interested person from Luhansk Oblast. In this innovative environment of creation, children and youth can access modern technology and materialise their own ideas in fields from education to art and science while developing their social and professional skills. "The children and teenagers in this region have less opportunities to engage in social interactions and the conflict is reducing their mobility and development opportunities. We are grateful to the Voldymyr Dal University for providing the space and committing to maintain the FabLab's functioning while ensuring access for the public," says Ionut Raita, Director of Tdh Ukraine.
Burkina Faso
The FabLab in Burkina Faso was put in place to give exploited children working in gold mines a place where they are protected and can build their skills. It is placed in a social protection centre of the government in a market town close to an artisanal gold mine. Even though these non-official mines are volatile places, children go to the market town one to five times a week to buy things and therefore have access to this space.
FabLabs are regrouped in a global network with more than 1000 spaces worldwide. In Switzerland, Innokick Master students are working in collaboration with Tdh and the GHL on the use of FabLabs in different humanitarian contexts.
FabLab in Ukraine
With the support of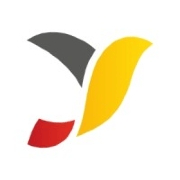 Enabel
Enabel manages development projects on behalf of the Belgian government and other donors. In this way, it contributes to global efforts for sustainable development.
Go to Enabel website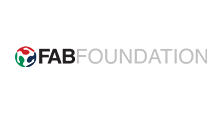 FabFoundation
Established in 2009 to facilitate and support the growth of the international network of fab labs and the development of regional capacity building organisations, the Fab Foundation is a US 501(c) 3 non-profit organisation that grew out of MIT's Center for Bits & Atoms Fab Lab programme.
Go to FabFoundation website