Through the i-RESTORE project, Tdh and partners promote the use of restorative justice processes in cases involving child victims of crimes and strengthen the capacities of justice professionals.
Our impact
people are more aware of the restorative justice processes
children in Albania, Greece and Romania improve knowledge on their rights and are empowered 
justice professionals and policy makers improve their capacities and skills
Many countries in Europe are still new to applying restorative justice in cases involving child victims. Moreover, the views of children are often not considered. Through i-RESTORE, Tdh and partners include children in the process and strengthen the capacities of justice professionals.
Restorative justice is a process in which offenders, victims, if they agree, and other members of the community participate in the resolution of matters arising from an offence. The aim is to prevent harm and ensure that people are responsible for their actions. In our project i-RESTORE, we engage with children to understand their views and improve the way in which crimes are handled in the community.
Strengthening professionals' capacities
We are conducting a comparative review of the legal systems and restorative justice practices in Albania, Greece and Romania and consulting legal and child protection actors to identify gaps and synergies in what concerns cases involving to child victims. Following that, we will create training material to further build the capacities of legal professionals. This will help them implement restorative justice approaches that take into consideration the specific needs of child victims.
Child Advisory Boards engage for a better protection of child victims
Child Advisory Boards have been created through the project. They bring together children and young people who are interested in the justice system or might have been involved with it. We train them on the concepts of restorative justice, consult them on project activities and materials, and empower them to become child advocates. The members of the Child Advisory Boards from Greece, Albania and Romania will take part in a study visit to Belgium and the Netherlands, where they can meet and discuss with restorative justice experts to advance their knowledge on the issue.
By applying the participatory YouCreate methodology, we guide them to use media and art for developing their own forms of expression, that will help pass on messages related to child victims and restorative justice. They will be shared through social media, our partners' networks and the child protection online platform ChildHub.
Supported by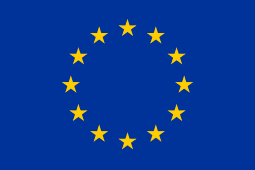 EU Regional Trust Fund
The EU, through the Regional Trust Fund in response to the Syrian crisis, has adopted a new aid package to support the resilience of refugees, internally displaced persons and host communities in Lebanon, Jordan and Iraq.
Go to the EU Regional Trust Fund page