Tdh's Kabbadi project applied the traditional male dominated sport to empower and raise migrant girls' confidence to make safer choices, so they can create a future they want to lead, which is void of child marriage, gender-based violence and trafficking.
A few key figures:
boys improved their knowledge and perception on gender issues and unsafe migration
boys improved their knowledge and perception on gender issues and unsafe migration
child protection actors increased their knowledge on unsafe migration and gender based harmful practices
For migrant families in West Bengal, the risk of sexual abuse and trafficking is especially high and child marriage remains common practice. We used Kabaddi, a traditional male-dominated sport, to empower adolescent girls and young women from 60 migrant communities. 
Poverty pushes families to migrate and settle in slums where often there are no facilities for sanitation and safe drinking water. These conditions increase the violence and discrimination against girls and young women in a context of patriarchal social values. Many cannot go to school and are instead sent to beg or work. Traffickers work by convincing girls to run away in search of a 'good life in the city' and marry them afterwards. Many end up in situations of domestic violence or in prostitution. 
Preventing gender-based violence and unsafe migration through sport 
Through our partner Praajak, we provided regular activities for girls to play Kabaddi and to be informed on gender issues. Through these activities, we encouraged the girls' life skills, participation and independence. In addition, we linked the girls and their families to available support services. Tdh and Praajak jointly organised discussions with parents, local clubs and child protection actors to promote Kabaddi as a protection and empowerment tool. 
The project also strengthened support networks and mechanisms for girls and boys at risk of trafficking and unsafe migration, by holding workshops with local child protection committees on gender-based violence and with teachers on unsafe migration, early marriage and trafficking related issues so that they can better track girls and boys dropping out of school and refer children and families to support services.
Annual Kabaddi Leagues 
Annual Kabaddi Leagues were organised in Kolkata in 2020, 2021 and 2022, where they were attended by key stakeholders including State government ministers. 
In India, we are planning to scale this model approach to new areas within West Bengal and neighbouring states.
Another World – girls share their stories of change on film 
Another World is an initiative that shines a light on young role models, who champion gender equity and women's empowerment in West Bengal, by providing training for them to share their own stories of change on film. The initiative consists of nine short documentary films where child participation was at the core of the designing process. The stories are told and captured on camera by the children themselves and aim to influence the perceptions and behaviours of their peers and society regarding gender equity and empowerment.
Watch the video
Supported by: Comic Relief & City of Lausanne
Another World - Aditi
Another World - Puja
Another World - Priyanka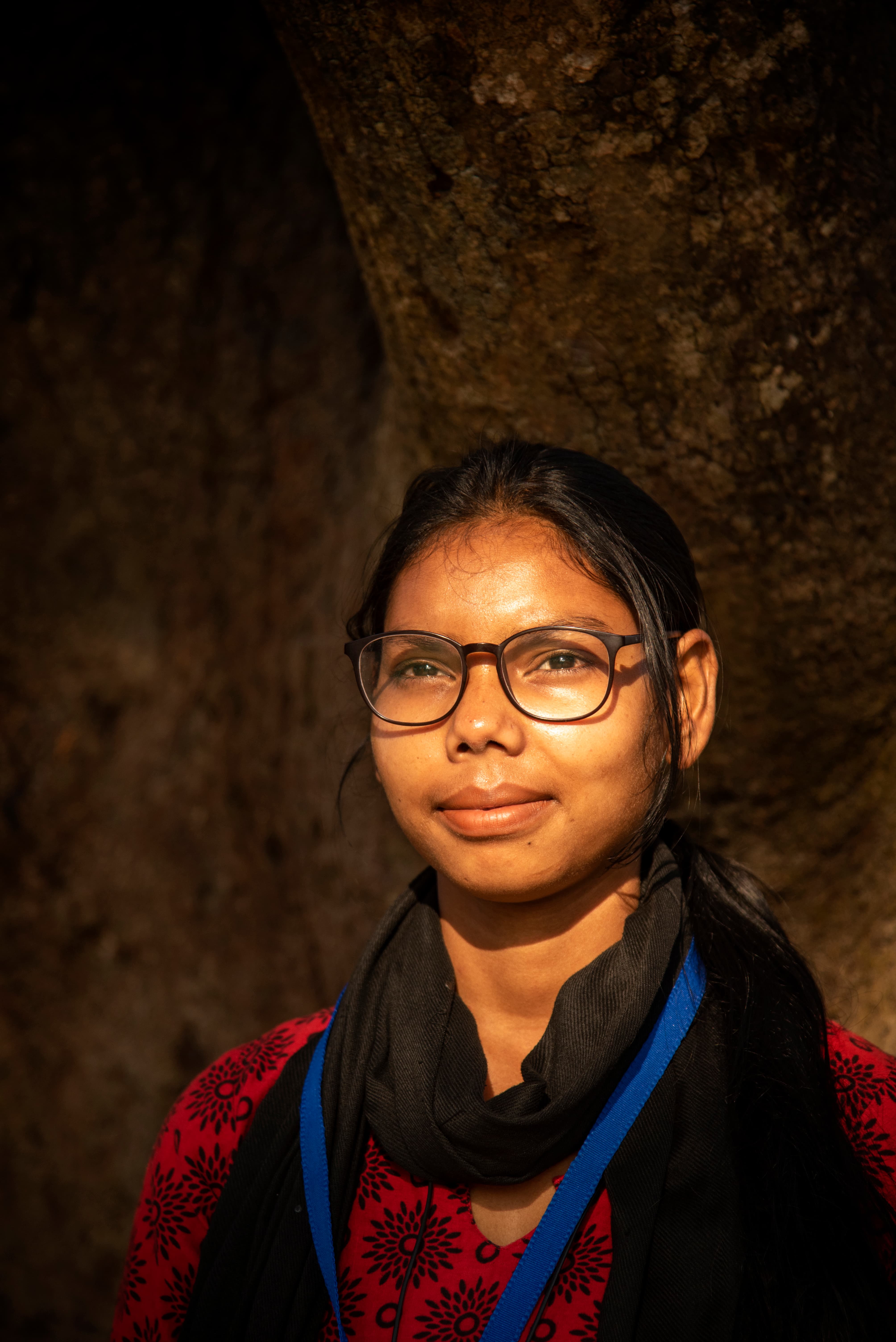 animator in the Kabaddi project
«Through my own development, I had the chance to help others develop.»