Every morning, the Terre des hommes teams take stock of the situation before going to the Hlaingtharya office. If there are demonstrations, access is impossible. Once the situation has been cleared, they go to the organisation's offices. Then the doctors and staff load up a van with medical equipment and set off for a location agreed the day before in Hlaingtharya or Shwepyithar, two townships where Tdh activities take place. They are on the banks of the river Hlaing. Just a stone's throw away, you can see the outlines of a wealthy district with a golf course and luxury hotels.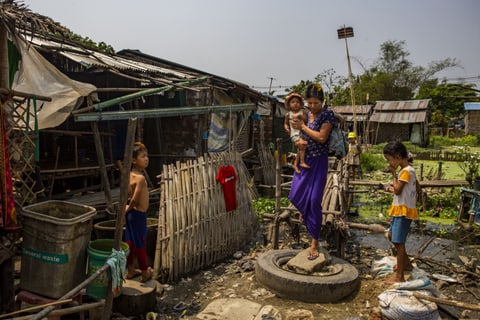 The informal settlements are a far cry from the glitz and glamour. To reach its destination, the van bites the dust on bumpy dirt roads that run alongside precarious housing. Most of these are frail huts with bamboo floors, wooden poles and galvanised steel roofs dotted with holes. Roof openings are sealed with pieces of cardboard. Some of the huts are built on stilts to prevent flooding. The area is marshy and the rainy season, from June to October, causes the waters of the Hlaing and the many surrounding ponds to overflow. Dangerous little bamboo bridges sometimes link the huts to the street. Rubbish and rubble, thrown into the bottom of the ponds, float to the surface around the houses. The stench is part of everyday life. Thant Sin Aye, one of the Tdh doctors, sums up the situation.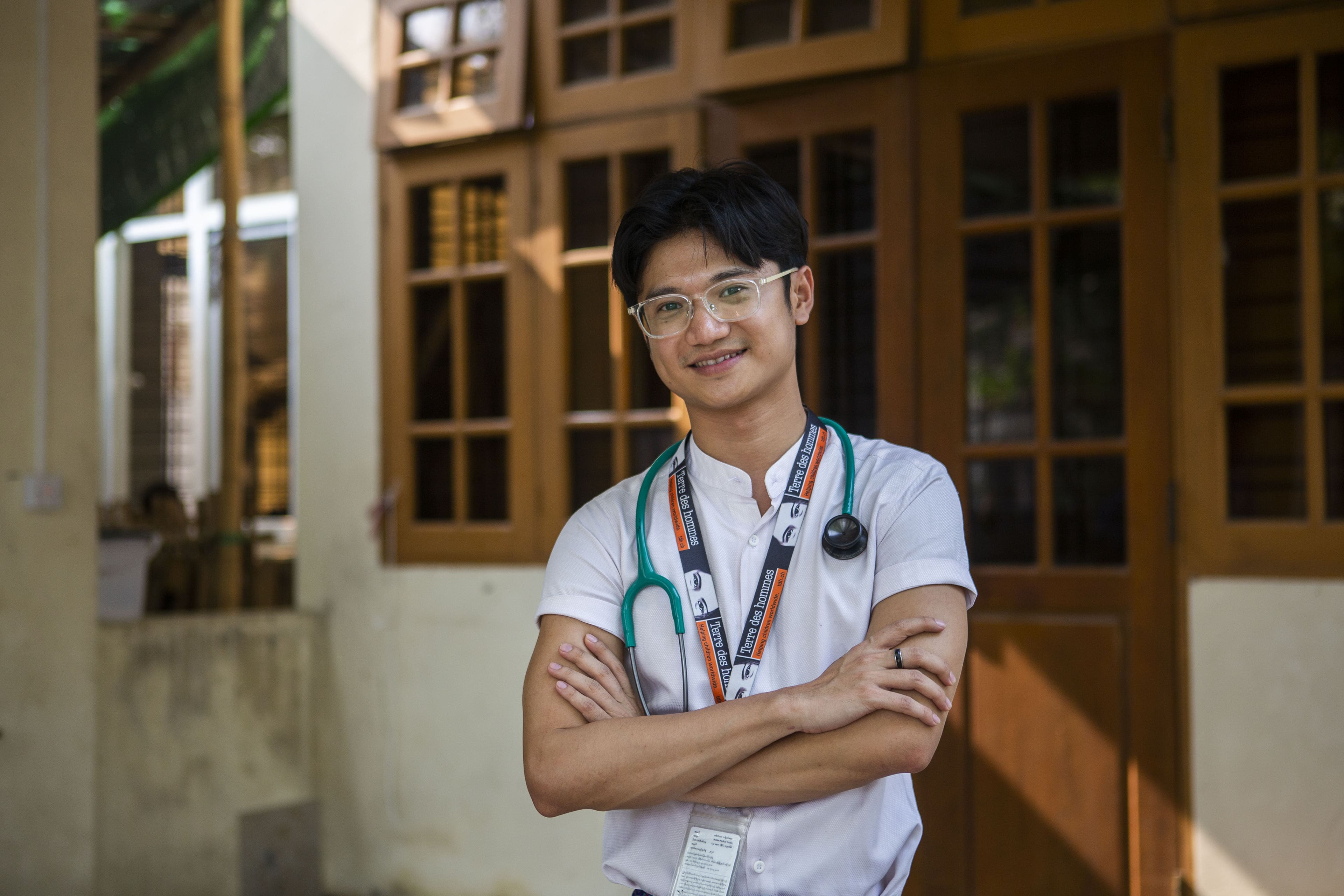 "Seven or eight people cram into small rooms that they rent. They cook, wash and sleep in the same place. Some of them don't even have windows, can you imagine that?"
The van criss-crosses the streets of these neglected areas carrying all the equipment needed to provide treatment. Setting up a mobile clinic has been a daily challenge in Myanmar since 2021. With the current situation putting a strain on public hospitals, Tdh has chosen this solution to bring care to the most vulnerable. On average, eight sessions a week are organised for pregnant women and children under five. The doctors set up the clinic in a house or an official building, such as a library. A few minutes later, the families, who have been informed the day before, are ready for their consultations.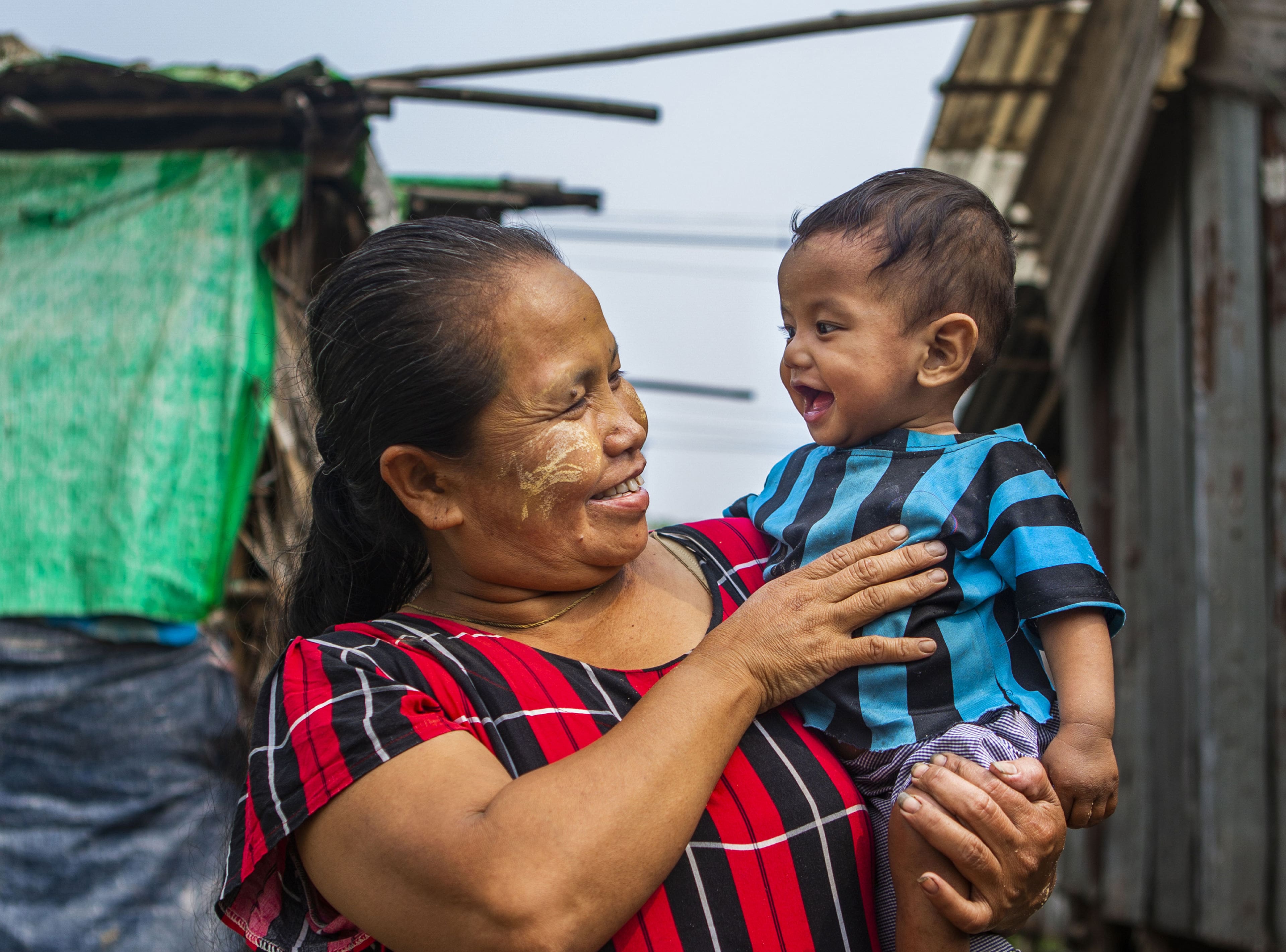 It was thanks to the presence of these mobile clinics that Daw Aye Mar, alerted by the worrying condition of her neighbour's grandson, was able to save little Pyae Sone Aung, who had just celebrated his first birthday. He was suffering from malnutrition and an infection. "I took him to the mobile clinic," she explains. "He received medical treatment and food supplements. Since then, he has been in good health. The Terre des hommes doctors have enabled him to lead a normal life, whereas before, his chances of survival were very slim."
Daw Aye Mar, 58, a member of the mothers' support group, looks after her grandchildren, aged 10 and 7. The family lives under a roof made from pieces of bamboo salvaged from an abandoned hut nearby. Daw Aye Mar earns a little money by selling takeaway food. At the same time, she is part of a group that helps to identify and support the most vulnerable people in the community, while coordinating with Tdh. On consultation days, she and other volunteers welcome patients before introducing them to the medical teams. The doctors adapt. In the absence of a chair, it often happens that Thant, dressed in a shirt and the traditional longyi, a large cloth that wraps around his waist, sits on the floor facing the children. Taking turns wielding a pen or stethoscope, he auscultates, questions, notes, prescribes or warns. If he detects a pathology too serious to be treated in a mobile clinic, he refers the patient to hospital, in which case the case file is examined for possible financial support from Tdh. The various services coordinate to meet the needs of the community. And there are many needs.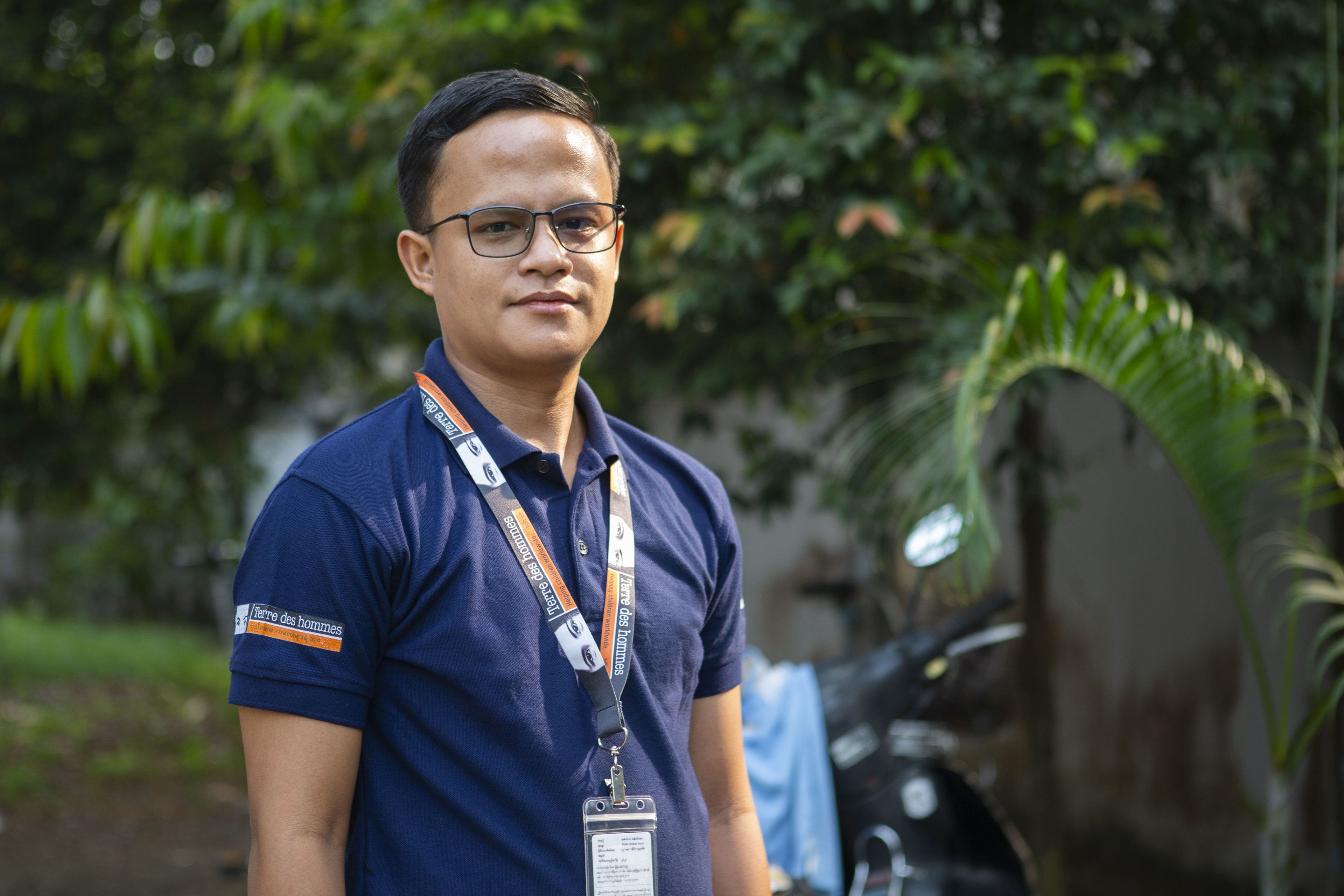 in charge of the health programme for Tdh
"According to a study carried out on more than 400 households in partnership with Unicef, 40% of those questioned replied that they had considerably reduced their food consumption."
Another serious problem threatens children. Due to a lack of resources, parents are unable to cover medical expenses such as vaccinations or travel to hospital. According to the study conducted with Unicef, 25% of parents have stopped giving their children booster vaccinations. A situation that worries Thant. "If children can't complete their full immunisation schedule, we're going to have a real problem in the long term because they could end up with serious illnesses."
In crisis situations, humanitarian aid brings small successes that build big victories. As Htet, in charge of the health programme, concludes, "we must always find reasons to be optimistic for our magnificent country". He is banking on the resilience and determination of his people, while waiting to see the general situation improve. "There is an enormous amount of talent and commitment in Myanmar, which gives me hope for a bright future. Today, there are many challenges, but I hope that we will soon have a peaceful, prosperous and more inclusive country."
Supported by
UNICEF
UNICEF - United Nations Children's Fund: UNICEF works in more than 190 countries and territories to save children's lives, protect their rights and help them reach their potential, from early childhood through adolescence.
Aller au site UNICEF
Rezzonico-Stiftung
The foundation is non-profit and not for profit. The foundation supports institutions whose aim is to protect children and/or the environment, including animals.
Go to Rezzonico-Stiftung page
Yes, I want to help!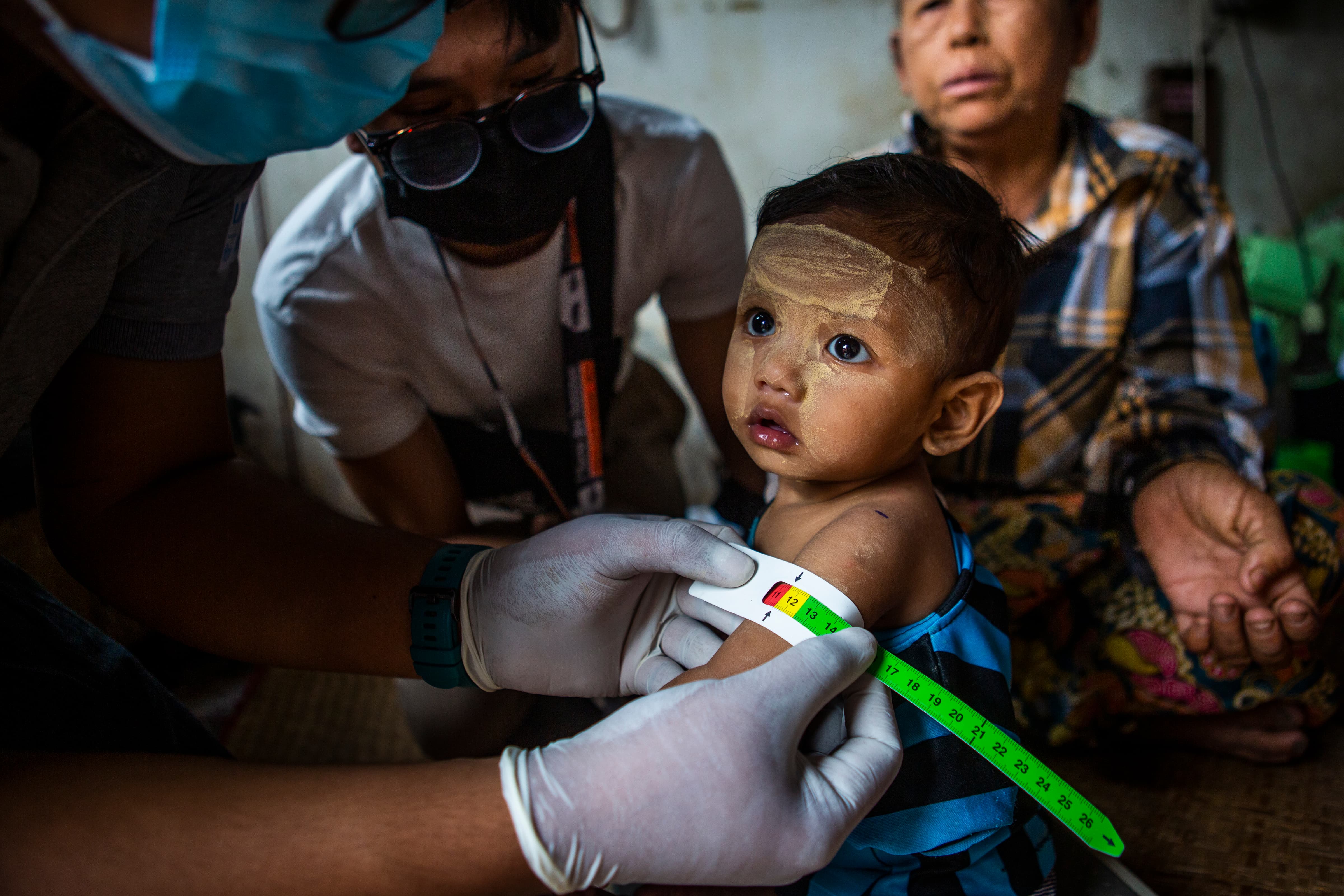 Select currency