#CovidUnder19 is a broad-based coalition of children, young people, organisations, academics, and youth-led organisations that works towards including children and young people in decision-making that affects their futures.
 
Our child advisors
Brian
Brian is a 17 year old Kenyan based child rights advocate as well as climate change activist and change pioneer. "I am a trained journalist and I believe in the power of the media to influence positive change especially to children who are often undermined and their opinions ignored. With the help of my peers and organisation, we have been able to start working on projects that are going to help reverse the impact of climate change in Africa and the world. Through the #CovidUnder19 initiative we are making sure policy makers and influencers listen to the voices of children and young people." #ForUsWithUs.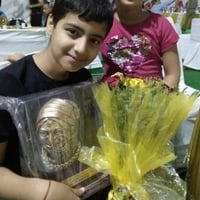 Dhruv
Dhruv is a 17-year-old child rights and climate justice advocate from Uttarakhand, India. He began his climate advocacy in grade 7 when he wrote his first essay on combatting climate change. He has since written several poems and articles on the intersectionality of social inequalities and the climate crisis. His emotive work has been recognised by international charities such as the Trust for Sustainable Living and Bow Seats Ocean Awareness Programmes. His engagement in climate discussions through debates, panels, and online workshops has refined his voice as an advocate from the Global South. Through #CovidUnder19, Dhruv plans to use his skills to develop engaging content for children from marginalised communities, such as the pride community, indigenous traditions, and religious communities.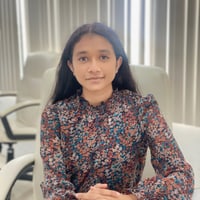 Renatta
Renatta is a 17-year-old advocate for the UNCRC and SDGs from Trinidad and Tobago. She is working with the Pan American Health Organization, Unicef and Rotary International. She has been on the media in Trinidad and Tobago promoting and advocating for the betterment of the lives of children. She has recently been a panellist for the Caribbean Child Conference with Unicef and the University of the West Indies, Mona. With an extreme, never dying passion for human rights, she has set out to continue her fight for children by joining the #Covidunder19 international advisory group.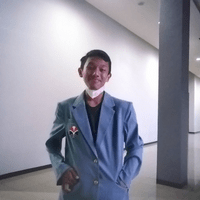 Satria
Habituellement appelé Satria, il est étudiant à l'Universitas Pendidikan Indonesia et se spécialise dans l'éducation spécialisée. Satria aime les questions d'organisation, en particulier le bénévolat. Ses hobbies sont l'observation et la recherche, ainsi que l'écriture. Satria est un conseiller pour les enfants #CovidUnder19. Ses sujets de prédilection sont l'éducation et l'environnement. Satria est originaire d'Indonésie, plus précisément de la ville de Bandung. L'éducation spécialisée est son principal centre d'intérêt car elle joue un rôle important pour faire progresser l'égalité dans les ODD sur les droits universels et le sentiment d'appartenance.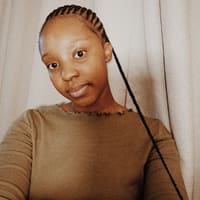 Mothibi
Mothibi is a 17 year old IB student from Lesotho who is passionate about raising awareness about climate change and helping her community devise mitigation strategies that will allow the community to preserve their culture. She is chairman of the Model UN Club at her school, a club whose newfound purpose is to ensure that their local community is equipped with adequate knowledge about global issues which govern the world.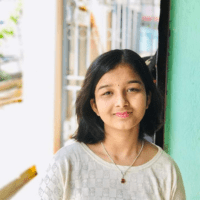 Samikshya
Samikshya Dahal,17,is currently studying in bachelor 1st year BSC general science , Loudest girl of girls out loud nepal,executive board of Ayon - Young female leadership forum ,Member of national adolescent girls network and child advisor of covid under 19.She also a vice-president of the brainy bunch ,a federal youth parliament nepal-2079 B.S. she is an enthusiastic young girl ,On the occasion of international day of girl child 2022,oct 11-she takeover the position of CEO at SDG studio a media advocacy group for SDGs from the incumbent CEO,pradeep Lamichhane as a part of #Girls takeover Campaign .being a member of different active youth organizations and believes that she is with curious nature too and passionate to learn and work on the issues of child rights and young adolescent girls .She balances her academics and her learning curiosity . she accepts the challenges and believes in the change nature . She along with concerning girls issues and different social & cultural issues . Indeed keen interest to work in the field of child , adolescents ,education and advocates for climate action .she supports campaigns and excellence .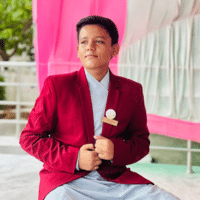 Osish
Osish Niraula is a 16 year old child rights and human rights activist from Nepal. He favours humanity above everything. He is a tech enthusiast who wants to connect children and technology so that their voices are heard by everyone. He is an active member of local clubs of Nepal working for the rights of children. He is also concerned about the environment and climate change and believes that the future would be a better place for everyone to live.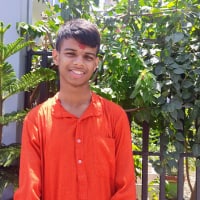 Jeshis
Jeshis, a #CovidUnder19 Child Advisor, is a Child Right Activist from Nepal, advocating for the rights of children since 2017. He served as the President of a school-level child club (2020/2023), where he organised events, raised awareness, and mobilised his peers to take action on child rights issues. Jeshis aims to create a safe society to support children (especially vulnerable marginalised children) so they can live free from danger, discrimination, violence, or exploitation. Jeshis believes in empowering children not just to be able but capable of speaking up for their rights.
Our peer mentors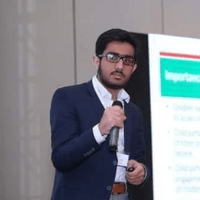 Ali
Ali is a Pakistan based 17 years old passionate Human Rights Activist with focus on promoting the plight of Child Protection and Child Justice. Alongside with that, he also is a young Cricket analyst at Local Television in Pakistan. Ali is a member of the Child Rights Movement Network (CRM) and the Human Rights Children and Youth Task Force (HRCYTF).
He was part of the Child Advisory Group for shaping the World Congress 2021 on Justice with Children. He aims to create impact around the globe with his untiring efforts and impactful advocacy. He has fervent experience of column and feature writing on different topics, mainly focusing on child protection and justice for children.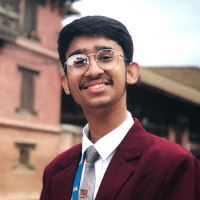 Amrit
Amrit is a young child rights advocate and a Human rights defender from Nepal. He is a medical student at Kathmandu University, and also an actively advocating medical education campaigner. Amrit is a peer mentor at #CovidUnder19 Initiative, where he works on child rights-based research and advocacy. He has been a notable leader in the field of child rights since 2016. He is most recognized for his work as a facilitator for Child-Friendly Local Governance, along with contributions to ending child violence, youth leadership, and Human Rights defence. He believes in the power of diversity and aspires to create a World that is both safe and welcoming to children.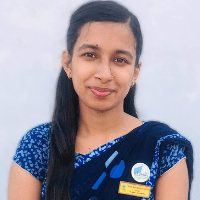 Januka
Januka, a #CovidUnder19 Peer Mentor, is a Child and Youth Rights Activist from Nepal. She has been working in close collaborations with diverse stakeholders, including government agencies, civil society organisations, and communities since 2015. With expertise in the field of child rights and youth empowerment, Januka is a Facilitator for Child-Friendly Local Governance. She led the Municipal Child Club Network of the Itahari sub-metropolitan as the President from 2018 to 2021. Januka is one of three founders and executives of Lakshyadeep, which aims to empower youths to contribute to building a sustainable and equitable future. She believes in the change-making power of youth leadership and is always eager to explore new challenges.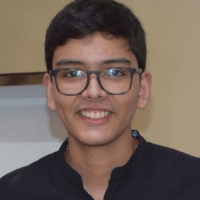 Prathit
Prathit is an 18 year old advocate for rights of children from India. He has been involved with #COVIDUnder19 and has been advocating for intergenerational partnership between children and adults and community awareness for rights of children. He is also a researcher, a public policy enthusiast and a student of political science at University of Delhi.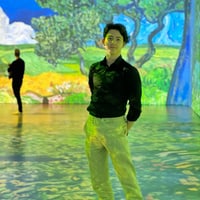 Reece
Reece is an advocate for children's rights from Cape Town, South Africa. He is the founder of Earth Kids Org, an organisation that provides early childhood development equipment and recycling education to under-resourced preschools in his city, and was the runner-up to the Turner Social Change at the World Summit for Nobel Peace Laureates 2019. He is a Circle of Youth member and 2021 Global Teen Leader.He currently lives in Ireland, studying Economics and Sociology at Trinity College Dublin.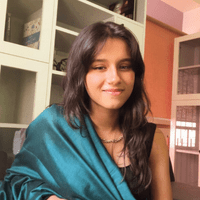 Ojaswi
Ojaswi is a 12th grader from India and Youth Advisor with CovidUnder19. She's been closely involved with the International Justice Mission (IJM) - working on various projects and founding youth groups aimed at protecting children of all socioeconomic strata from human trafficking and other forms of violence. She represented India at the SAARC-South Asian Initiative to End Violence Against Children Summit. She's also currently working on publishing an article under Covid4PLog for the Journal of Participatory Research. She served as a moderator and co-host in the first ever United Nations Human Rights Council Event for Children and Youth, hosted by the Special Representative of the Secretary General on Violence Against Children. She also delivered statements at the United Nations Human Rights Council Event on investing in integrated services to prevent and respond to violence against children. She takes a keen interest in paediatric clinical psychology, and trauma-informed care. She hopes to work towards the holistic rehabilitation and social reintegration of child victims of violence in the future.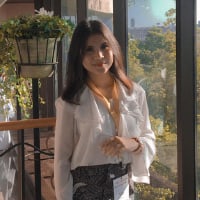 Vio
Vio is an 18 years old Child Rights Activist based in Indonesia. She is the national youth coordinator of Voice For Change Indonesia (A Down to Zero Initiative), the chairman of Anti CSEC Adolescence (RAEKSA), and an intern at Youth Voices For Change focusing on making content on CSEC. Her work involves advocacy at the regional, national, and international level mainly raising the issue of Violence Against Children. She is looking forward to leverage her knowledge and experience into the role of an activist. She lives through the phrase 'Semper ad meliora' and plants it in mind that there's always room for improvement and striving to be better, either in herselfs or externally.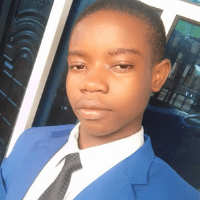 Splendour
Splendour is a peer-mentor for the #CovidUnder19 initiative. And is the founder of CommunitiesWillConnect a small initiative that empowers young ones living in rural communities with digital skills, and connects them to global opportunities. He is a World Literacy Foundations Ambassador currently advocating for literacy in his community by teaching young ones how to read, and write. He is also helping to curb malnutrition by educating as well as empowering mothers with little entrepreneurship skills. He just graduated from Global Citizen Year Academy where he was equipped with leadership skills that are helping him give back to his community positively.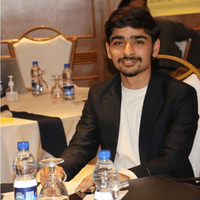 Tajdar
Tajdar is Child rights and human rights activist from Pakistan. He is the first ever child member of the National Commission on the Rights of the Child NCRC Pakistan. He is a student of grade 12 and also studied at the religious Islamic School where he memorised the Holy Quran. He is an honorary member of NGOs and works with different non government organisations for child rights awareness. Other than human rights, he studies music, philosophy, literature and religious studies. He is a poet and writer as well. In the #CovidUnder19 initiative, he is working as a peer mentor. Tajdar wants to help the children in crises with law and justice throughout the globe by using his experience in the Governmental Body NCRC Pakistan.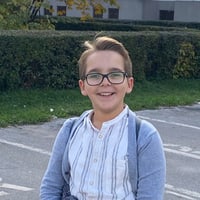 Tin
Tin is a 14 year old primary school student in Sarajevo, Bosnia and Herzegovina. He has been involved in the #CovidUnder19 initiative since September 2021, and lately as a peer mentor on the programme. Tin has participated in many events organised by #CU19 and partners, and has represented the programme in events organised by the European Commission. He has been most involved with the work of the communications field, creating and sharing posts on behalf of the programme and its members.
Child Advisors are children aged between 13 to 17 years. They participate in training and capacity-building programmes, including policy meetings, consultations, and working groups to amplify children's voices and co-create child-friendly resources. Child Advisors provide input and feedback on child-centered policies, programs, and strategies and advocate for policy changes. They also advocate for inclusive child participation in planning and decision-making processes.
Peer Mentors are young people who provide mentorship and guidance to Child Advisors. Most Peer Mentors are over 18, but some children who have been with the project for over one year also take up that role. Peer Mentors design/organise workshops, training, and campaigns to support Child Advisors' work. They are responsible for the design of the nomination and the selection process of the new cohort of children. Peer Mentors contribute to the development of child-centered policies, strategies, and programs by collaborating with policymakers and other stakeholders.
 
We would also like to thank the former child advisors for their commitment in the past: Diana, Fariha, Firman, Jeffrey and Naval.
#CovidUnder19 is spreading the word!
How did children experience the pandemic?
60% of children and young people said they had access to better education before Covid-19
36% feel safer now
38% felt that they were not heard when decisions were being made about the Covid-19 crisis
In April 2020, Terre des hommes launched the #CovidUnder19 initiative by mobilising a group of young people, child rights activists, civil society organisations and UN stakeholders. The initiative set out to understand children's views and experiences about life under Coronavirus, and amplify their voices to inform policymakers, professionals working with children, and governments.
In the spring of 2020, the initiative launched the "Life Under Coronavirus" global survey to understand children's experiences of the Covid-19 pandemic and their views on how they wish to get involved. The survey was designed by the Centre for Children's Rights at Queen's University, Belfast, with children, for children aged between 8 to 17 years, available in 27 different languages alongside an easy to read version.
26,258 children and young people aged 8 to 17 from 137 countries participated in the #CovidUnder19 survey. The results published in December 2020 shed light on their opinions: "Children are not as clueless as you think they are. They have a voice, and no voice should be shut out. Being a child doesn't mean our voices are less credible," said a 10-year-old boy from the Philippines.

The global results of the survey are available here.
 
Co-leads of the initiative