Our impact:
litres of water saved per installation every day
people a day can wash their hands, reducing the spread of disease
reduction of cases of diarrhoea and pneumonia among children who wash their hands
Deployed in Nigeria, Mali and Burkina Faso, this innovation enables almost 100,000 people to wash their hands each day, reducing the spread of disease and epidemics. It is replicated in contexts where there is a limited access to sanitation infrastructure such as healthcare centres, schools and refugee camps.
Did you say Gravit'eau?
Gravit'eau is a system used in mobile hand-washing stations which use a very small amount of water thanks to an automatic recycling system. Ideal for water-scarce and crisis settings, Gravit'eau safely reduces water use by more than 95% per handwash when compared to other methods. Waste water is collected in a tank and then automatically filtered by a membrane. The system works by gravity. The technology enables water to be recycled without the use of electricity, without any complex maintenance and without a continuous supply of chemical products. The filtration membrane is so fine that it does not let bacteria or viruses pass through. Water for washing hands flows by means of a foot pump.
"Washing hands reduces 50% of cases of diarrhoea and pneumonia among young children and restricts to a great extent the spread of infectious diseases and epidemics such as cholera and Ebola. Gravit'eau was developed to be a simple to use solution", explains Bruno Pascual, our expert in water, sanitation and hygiene.
Where water is most needed
Gravit'eau installations currently target the most vulnerable populations in refugee and IDP camps, primary healthcare facilities and schools that do not have functional water supply systems. 68 installations are deployed in Nigeria, Mali and Burkina Faso.
In schools, up to 100 children an hour can wash their hands, and thanks to recycling, only 5 ml of water are used per wash. The water in the station only has to be changed once a month, and the installation requires very little maintenance - an advantage in this context.
Impact and potential
If there is anything that the COVID-19 pandemic has reinforced, it is that increasing access to safe, sustainable sanitation is more important than ever with a constant concern for technical improvement. To ensure that good practices are employed, we educate and instruct users on the benefits and process of such an approach. 
Key innovations related to Gravit'eau handwashing stations include continued research into the chlorination of recycled water, refinement of the membrane module design and the development of a Gravit'eau business model to ensure the sustainability of the approach.
With the support of: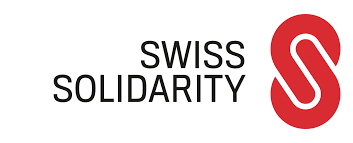 Swiss Solidarity
Swiss Solidarity is Switzerland's humanitarian fundraising and solidarity system. For Terre des hommes, Swiss Solidarity is one of its most important partners, particularly in the case of natural disasters.
Go to the Swiss Solidarity website

ELRHA HIF
A global charity that finds solutions to complex humanitarian problems through research and innovation. She works with HIF.
Go to the ELRHA HIF website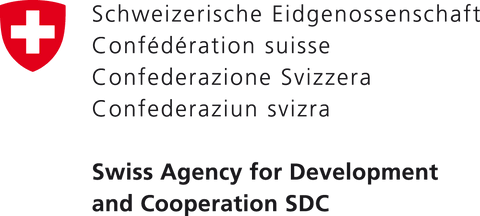 SDC
The Swiss Agency for Development and Cooperation (SDC) implements the Federal Council's foreign policy on humanitarian aid, development cooperation and cooperation with Eastern Europe and at multilateral level. The SDC focuses its activities on reducing poverty and distress, as well as curbing global risks. It also aims to preserve natural resources for future generations.
Go to the SDC website